Dive Shop: diving & Certifications
Our Placencia Dive Shop offers Non-certified or certified scuba diving courses in Belize. The Certified Scuba Diver can choose up to 3 dives per day around an Island or the Barrier Reef. The types of diving terrain are either Wall dive or Canyon dive. For the shallow water adventure; choose from a list of the best snorkeling in southern Belize.
Take any of our PADI courses: Open Water, Advanced Open Water, Rescue Diver, and Divemaster Certification. These choices are great for anyone looking to become a certified scuba diver or advance a level.
Maybe you're experienced but don't want to be held back by large dive groups?
Are you a novice diver wanting to hone your skills?
D0 you want to dive deeper?
Do you want to learn to dive but feel intimidated to be on a dive boat or in a class with others?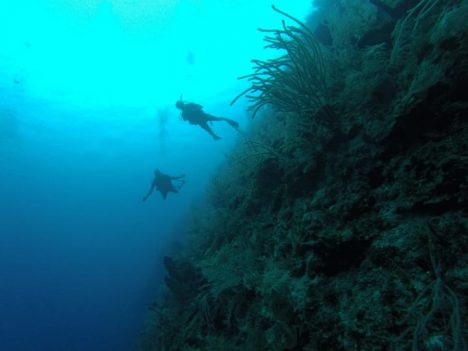 Included in your Scuba Trip or Course
Park fees, Lunch, Water, Sodas or juice, Guide and Scuba Gears.
Please bring along: Sunscreen, sunglasses, and towels.
Departure: You can set your time of departure in most cases
Travel time: approx 1-hour boat ride to the scuba site
Type of dive: Either a Wall or Canyon dive
Scuba Diving Photo Gallery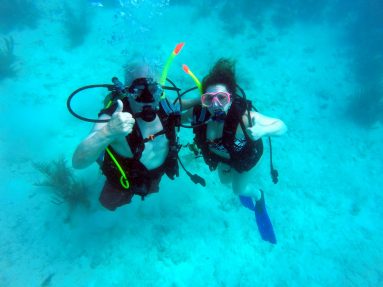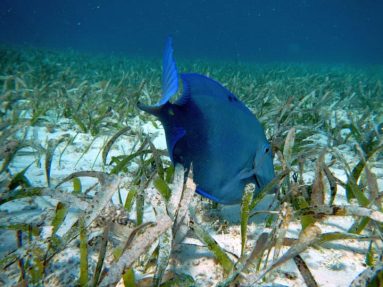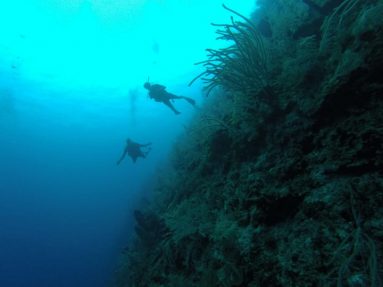 We can assist you with all Scuba needs.
Placencia Wildside Adventures offers a better way to Scuba dive in Belize. Your trip begins on a private boat with your guide and a captain with diving skills catered especially for you. Whatever your pleasure in diving is, we can accommodate it.
Our Scuba Diving trips departures are all Private and very affordable.
Nice and easy! Let's enjoy the undersea world at your pace- no hassle, no worries. After the first day, you can join all the diving trips until your vacation ends. We usually do 2 dives per day for this type of expedition.
Our first day is at Laughing Bird Caye, which is designed especially for these types of activities. The water is crystal clear- perfect for practicing, discovering colorful corals, and swimming with a large variety of fishes and other sea creatures.
Placencia Dive Shop Courses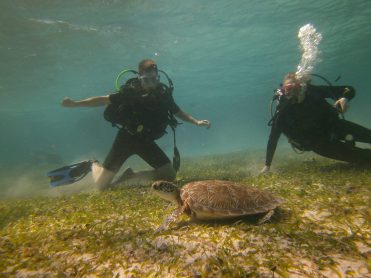 No Certification Diving
Quite a few people want to experience Scuba Diving but don't want to be certified. Some travelers to Placencia don't have extra time, and some simply won't have the use for it in the future.

Whatever the reason, we can assist you in enjoying the underwater world with Scuba. The procedures include a short introduction to scuba diving, a short Q&A, some quick lessons in shallow water and "VIOLA"- you're Scuba diving down to 40 feet led by your PADI Dive Instructor.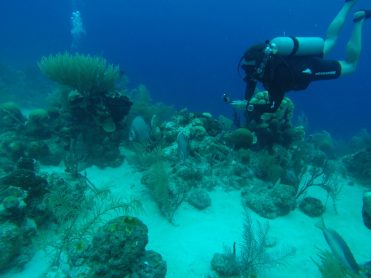 Open Water & Advanced Certification
Whether you're a newbie or have a lot of experience, you may want to get off the beaten path and enjoy diving on your own instead of following a big dive group. Many people want to practice their skills and learn new ones, some want to dive deeper and some longer.

Whatever your pleasure, Placencia Wildside Adventures can accommodate you (within PADI limits of course). Choose One, two, or three dives for the day. Begin early and do a dawn dive, or start late and do a dusk or night dive. We're always up for it. Just let us know!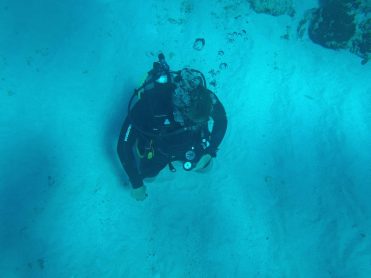 Scuba Instructions Certification
Do you want to be a certified Scuba Diver? We would like to offer you: your dive boat, a captain, and a dive instructor. Over the years of teaching our friends, we noticed that some people are intimidated when learning to dive along with certified divers. Without hesitating, we decided to offer private lessons for almost the same price.
You can now learn to dive in your own atmosphere and comfort zone. Placencia Wildside Adventures offer Open Water Certification, Advanced Open Water, Rescue Diver, and Divemaster Certifications. All done at your own pace with no hassle or headache. Let us know what you need!
The world-famous Great Blue Hole dive site is located on Lighthouse Reef Atoll, about 77 miles away from Placencia Village. It is listed as one of the world's top ten Dive Sites by Jacques-Yves Cousteau. Many diving enthuses has taken the 4-hour boat ride from Placencia to the Blue Hole for the opportunity.
Diving the Blue Hole from Placencia is a bit on the expensive side and is always done in groups. Placencia Wildside Adventures encourages advanced booking to ensure a trip to the Blue Hole.
Placencia Wildside Adventures do mostly swimming with Whale shark trips, catering more to snorkelers. We would be happy to arrange a trip for you with a dive shop that has this scuba experience.