Live Like a modern fisherman for Day and go spearfishing in Belize!
Enjoy an alluring unplanned adventure at our family owned private island. Many of these guides are a fisherman who once lived off the sea. Catch and eating fish, conch, lobster or crabs. This is your unique opportunity to go snorkeling for lobster or conch if they are in season. Using a polespear to catch fish or hook-stick to catch lobster. Your guide will be on the lookout, once they spotted something good to eat, you will be alerted to catch it. These catches will be prepared for your lunch on the island. Its also to perfect opportunity to just escape it all, Enjoy sunbathing and go snorkeling when you are ready.
We will be hunting for various, large fish, lobsters and Conch. If we go deep enough we maybe able to catch a crab or two. The equipment we will be using is mask, fines and snorkel along with polespear or hook-stick. This is free-dive spearfishing in Belize, so some kind of experience is needed.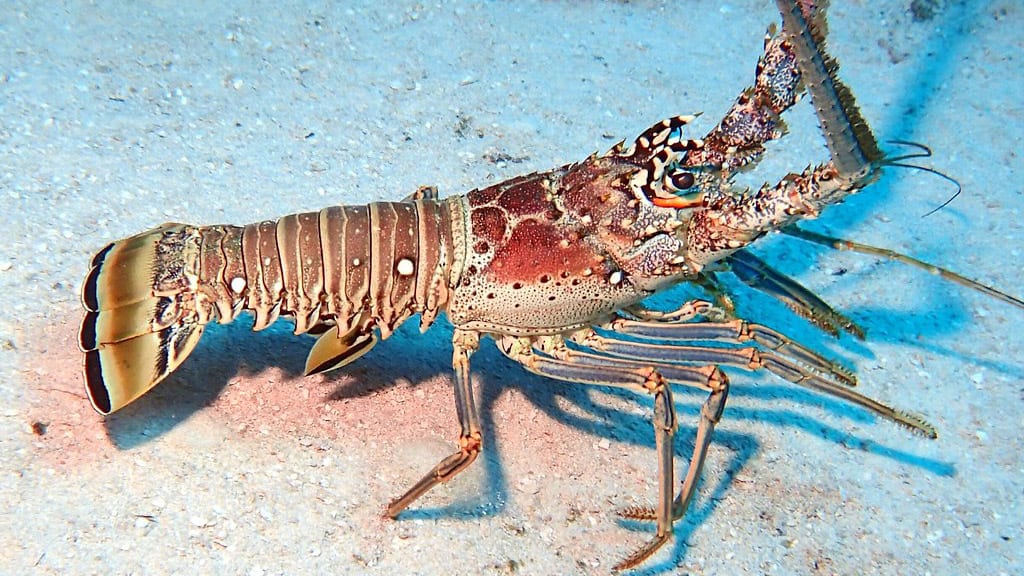 Park fees, Lunch, Water, Sodas or juice
Guide and dive Gears.
Please bring along: Sunscreen and towels.
Let's Go Hunting!
Depart at 9 a.m from our dock on the lagoon side of Placencia
Travel time: 1-hour boat ride to the park.
Spearfishing is legal in Belize, when you are free-diving or as we put in Seafood hunting. The Law and regulations for spearfishing in Belize with scuba equipment, is limited only to hunting of lionfish.
Other regulations would apply to catching some marine species only when they are in Season, again this is for spearfishing while free-diving..
The Government set the opening date of lobster season is Belize to June 15th and ending February 15th of the following year. At the beginning of the 8 month season, three lobsterfest events are held. Two on the largest island and 1 in Placencia, making the opening of the season.
From February 16th to June 14th, the Lobster season is closed. This period gives the species a chance to breed and reproduce. Placencia Wildside Adventures, do not hunt or trap lobster during this time.
Conch Season
Conch season is closed from
July 1st to October 1st
Hunting and Island R&R
Spearfishing in Belize is done mainly of the patch reefs near the Cayes. We will snorkel in shallow waters looking for our prey. In some cases we may encounter a lionfish, kill it!, is nice grilled.
Deep down you will find lionfish, you should take of trip a go scuba diving spearfishing for lionfish. This is one way to rid our reefs of the invasive species. San Pedro, Ambergris Caye and Caye Caulker may also offer spearfishing, which will main be done on the reef. Here in Placencia you have the opportunity to spearfish in different types of environments.
Gear up and head into the sea from the shore and possible hunt along the mangroves or snorkel on of many patch reefs system. Hunting conch will put you on some vast seagrass beds, where you can simple dive down a pick one up with your hands.
Our family owned island has nothing on it, just empty paradise! Live the life of a lobster fisherman for a few hours as we snorkel and hunt lobsters or spearfishing for fish. If we find a conch, we pick it up; or a good eating fish, we spear it for the grill. Once the snorkel/hunt is done, we relax on the beach or in the water as the morning's catch is being prepared and grilled.
Then we enjoy a seafood buffet from our catch. After lunch, we can either relax for the rest of the day or snorkel some more, depending on how you feel. Rum Punch is included, but you have to order it before the trip starts.
Need a little more info on spearfishing, get in touch with us. Our country has the largest barrier system in Central America. Its just one location where you can go snorkeling and seafood hunting by spearfishing in Belize.